In love with your new Malezia skincare? Hate to see even a smidge of it go to waste?
We hate freeloading product too — the dollops that like to linger in the back corners of the tube, or in the folds and crinkles where they think that no one will notice them. At Malezia, we suffer no fools and we tolerate no slouches.
**Enter super sexy tube key.**
Sophisticated, chic, and hot off the production line. This embossed tube key was specifically designed for whipping those insufferable little deadbeats back into fighting shape.
Do I need it?
While you may be tempted to force product out with your super strong bare hands, we don't recommend it.
Malezia tubes are constructed of sustainable aluminum that is 100% recyclable. This means that, while the oceans and ozone layers are a big fan of Malezia, the packaging is susceptible to splitting if it is pinched, crumpled, or rolled incorrectly. Oh, the sacrifices we must make for the continued survival of our species!
Utilizing a tube key will allow you to safely and effectively squeeze out every last bit of product without risking tears or leaking product.

Yes, you could get by without it. But don't be a hero. Save yourself the hassle, frustration, and money on replacement product by adding it to your cart at checkout.
How does it work?
Firstly, squeeze the end of the tube as flat as possible along the seam. Next, slip the seam of the tube into the pinchers of your tube key. Give it a quarter-turn or so to secure the tube around the key and get your roll started. Voilà! Go give that acne hell.
Excellent product
I got the moisturizer on a recommendation from a friend, and I also bought the benzoyl peroxide on a bit of a whim. I mostly use Cerave and The Ordinary products and these two additions perfectly complimented that routine. The moisturizer is light but effective. But the benzoyl peroxide is the real winner for me. It really nips those blemishes in the bud before they can get red and inflamed. These two are my new must-haves.
Loved it but my skin hates BP
I must preface this with I think my skin does not like the benzoyl peroxide… I don't think it ever has liked BP or responded well to it for acne, so that's not on Malezia. However BP treatment is very nice feeling and goes on easily. It didn't pill either.
As for the urea cream — WOW. It is so creamy and moisturizing. This is what I was looking forward to most as I sometimes get dry patches on my skin from weather or stress. It resolved a lot of dry skin issues for me and is great as an additional layer of moisturizer that is heavy but won't break me out. 5/5 stars for the cream! My husband is going to try it for his (very) dry skin — we are both prone to skin issues.
I only give 4 stars because I wish there were an alternative treatment to the BP as it just isn't for everyone. But that doesn't mean the product isn't good. I'll probably be giving this to a friend to try.
All in all I really hope for the success of this business. The amount of product and ingredient research I had to do on my own for malasezia and Fungal acne was tiring. It was relieving to find a small business that is trying to fill the hole in that market. Cheers
Skin Saver!
I have fungal acne on my neck and chest (note I'm 41 and haven't had acne since my teenage years, so this has been crap). The flareups have been terrible - my neck SO red with itchy bumps. I went to the dermatologist, tried various prescriptions, some decreased the bumps, but also then killed my skin and made it so dry and even more itchy. I found FC's blog and started researching and said what the heck, let's try it. The urea cream is a lifesaver, it is my new daily moisturizer and the BP is what I use whenever the fungal acne flares up - it knocks it out in a day or 2 (warning it does tend to stain, so doing it at night and using pajamas or sheets/pillow case you don't care about is recommended). I can't wait for a Malezia sunscreen, then my skincare routine will be complete. Thank you, FC for Malezia!!!
Great product!
I was advised to get this moisturizer by my esthetician…. Mostly for my daughters who are prone to break outs.
It's very light and doesn't feel "moisturizing" but I do know that it is moisturizing and exfoliating. It feels good and does not have scent which I appreciate.
Sometimes I add a serum or other cream later in the evening if I want to feel more moisture on my face.
Overall I think it is a great product!
Working for TSW skin!
I've been going thru topical steroid withdrawal and have a damaged skin barrier. I was at my wits end with the constant red and flakey skin. My daughter had malassezia overgrowth on her face and we worked thru that with the help of f.c.'s blog and using malezia. I never thought that I should try this lotion! I wasted a year of this being in my house and not using it myself. I am finally seeing hope with my skin and the horrible flaking is going away. Stunned and excited. I'm sure the steroids I was using years ago caused fungal issues, but now I know and I'll be a customer for life!
5 Stars!
Love the moisturizer!! It is so creamy and works great under makeup!
The moisturizer
I have perioral dermatitis around my nose and the moisturizer is actually the only thing that has cleared it up. It's something that keeps coming back but this has helped a lot.
Must have while dealing with fungal acne/infection!!
I use this everywhere now as I've been dealing with a widespread fungal infection on my skin for the past 4 months!! Finally a product that doesn't make me more itchy while moisturizing. If you have fungus/yeast issues, you know how itchy it can be to moisturize your skin.. but at the same time you want to keep the non-infected skin healthy and moisturized... I've been struggling for months to figure out how to do this without feeding the fungus at the same time. Finally a product that fills this need!! I liked it so much I included it in my get-ready-with-me YouTube videa.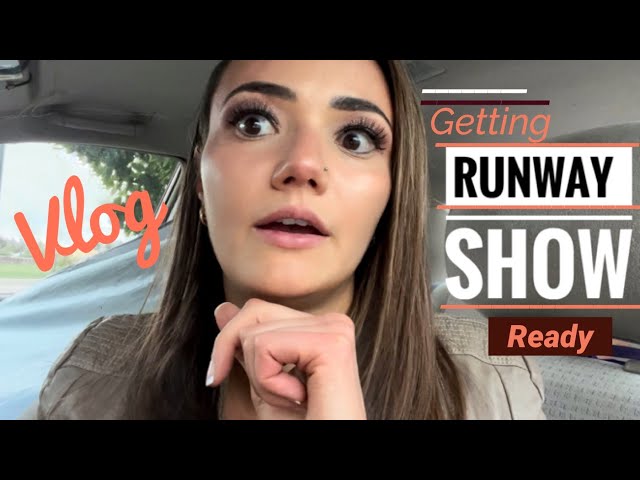 Partner likes it.
My partner has had this type of acne for years, and I finally convinced him to go to derm, but then researched it myself. I've been using F.C.'s list to buy gift personal care items -win-win especially when my partner likes something-just because something is good malezia wise doesn't mean it's a good product. When I heard about this, was excited because none of the other moisturizers were that good for my partner. I would say the price point is a bit steep for us, but hopefully it will come down as it gets more popular.
Simple and effective
Simple, effective and environmentally friendly. So, perfect.